Sorry this part took me so long to get up- real life got in the darn way. So, here is
part 2
of my Robin/Marian picspam which features episodes eight through to thirteen of season one.
1x08; tattoo? what tattoo?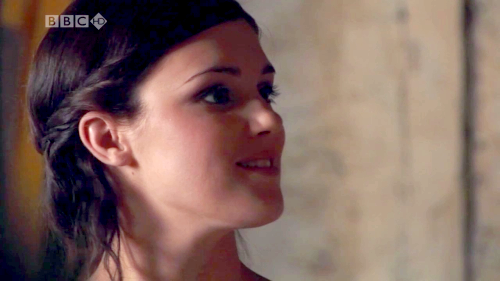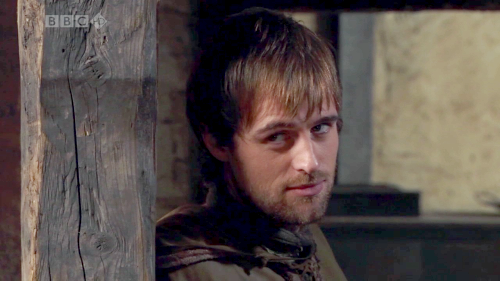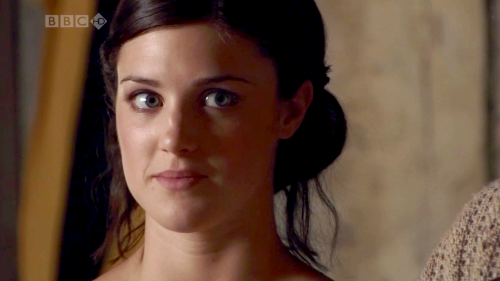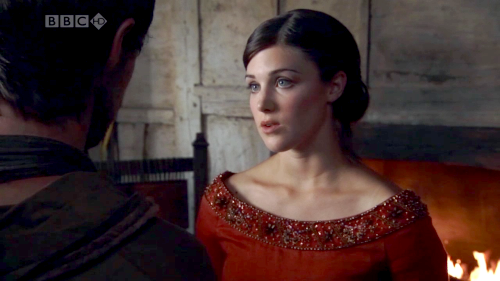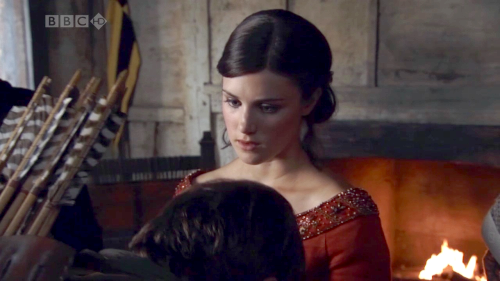 We start off with a verreh sekrit smile between the two lovers. After the depressing ending of the previous episode, I love to see just how happy Marian is to see Robin. :D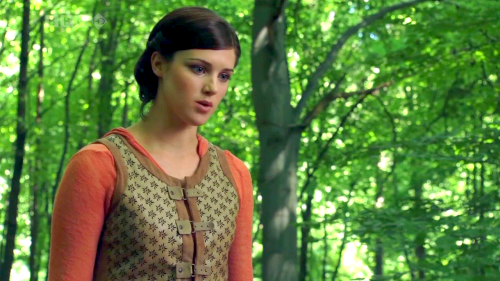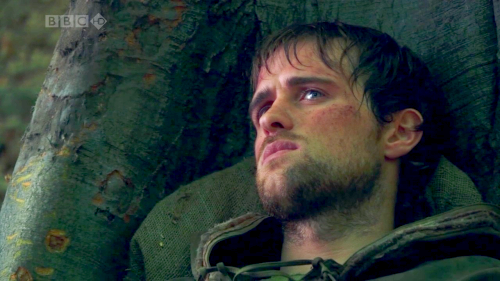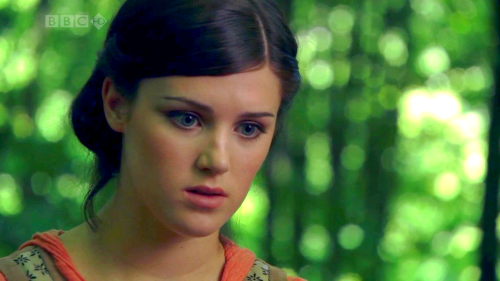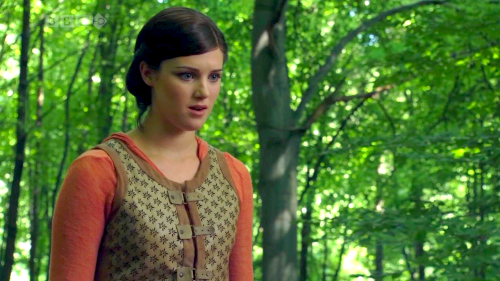 Yeah, these are mainly there just for the pretty. Also, I totally have that ring because
vhari is awesome & sent it to me so we are now engaged.

1x09; a thing or two about loyalty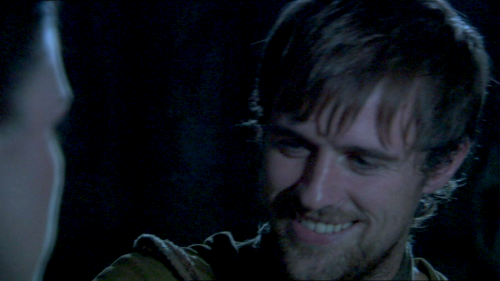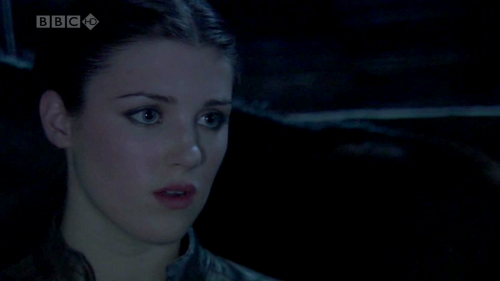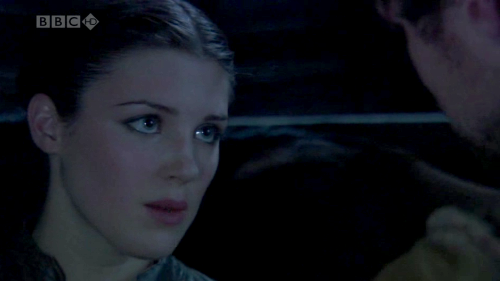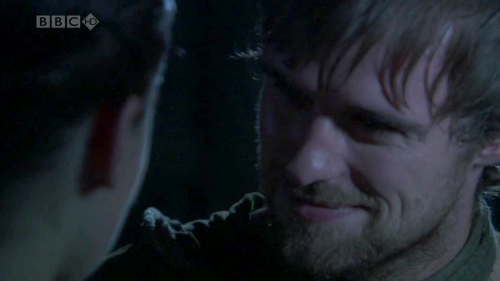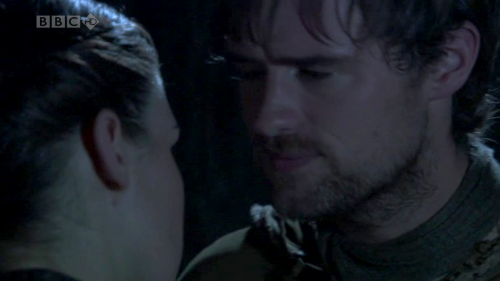 OH MY GOD, that Jonas grin is one of my favourite things in the world! I wonder how Lucy keeps from flailing all over the place when he smiles.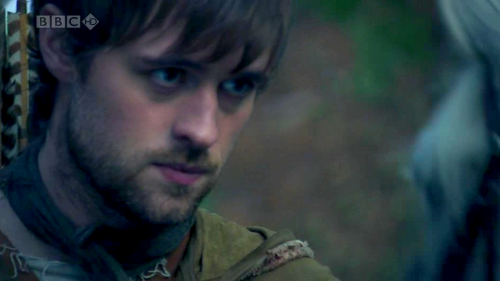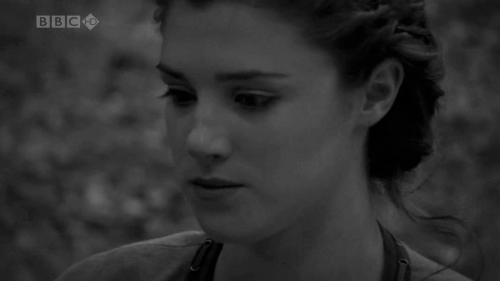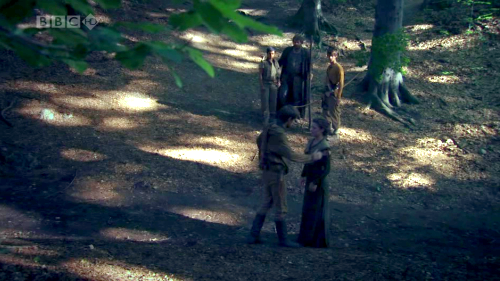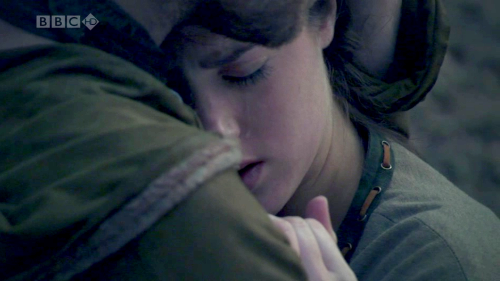 Okayyyy, & this is why my OTP is the best ever. I love how Robin was so ready to mock Marian & her faith in Guy's goodness, yet when he turns out to be right there is none of this "I told you so!" I wish they would have babies.
(Oh, also, sorry but I really couldn't get the colouring right in some of these, which is why I had to settle for black & white).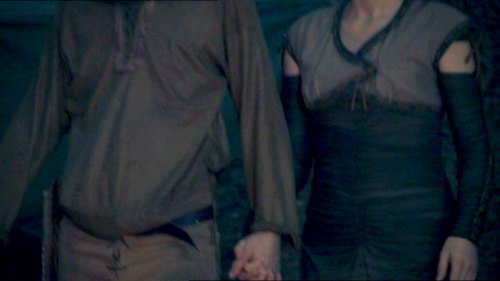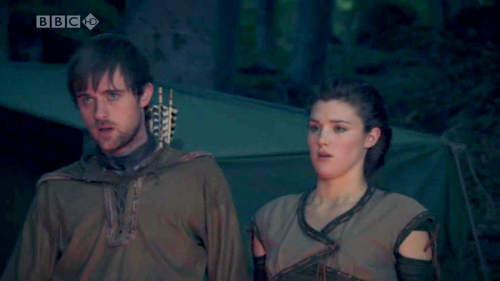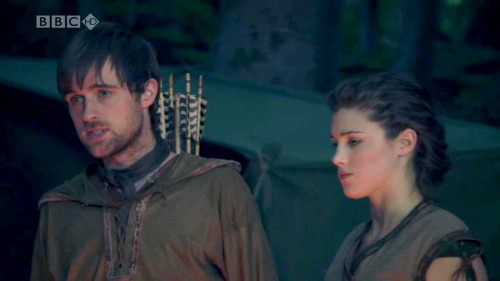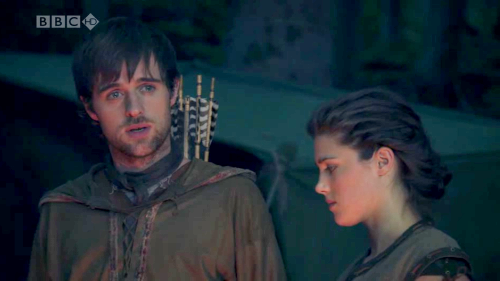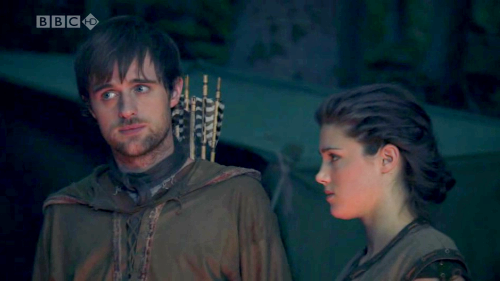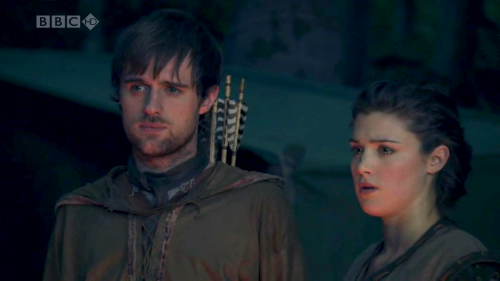 alskda;'fods'fogjdg HAND-HOLDING! In front of the gang! Next step: babies!!! They both look so sad & I wish I could just hug the both of them.

1x10; peace? off!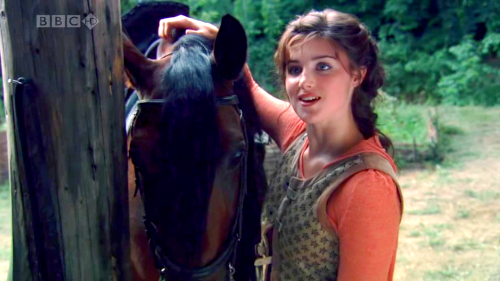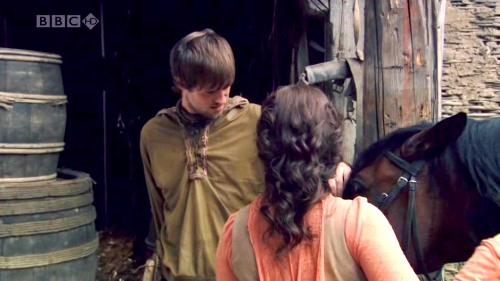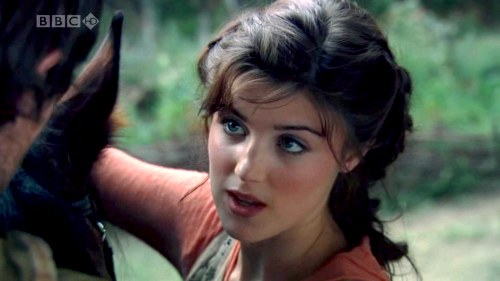 HA. Gisborne is jealous of a horse & Robin is jealous of Gisborne. Marian, you are one lucky lady! & as these caps demonstrate- extremely beautiful.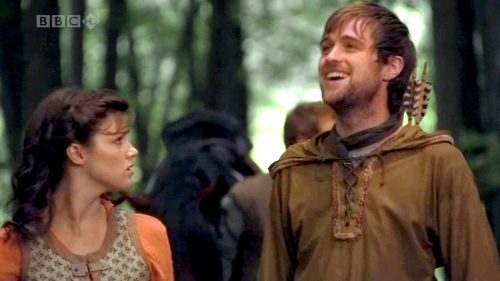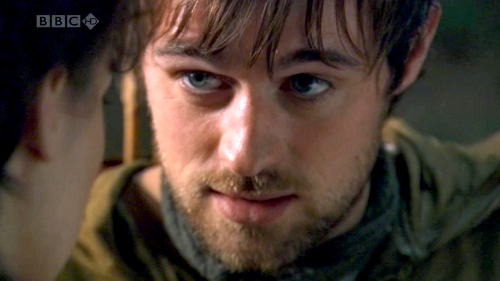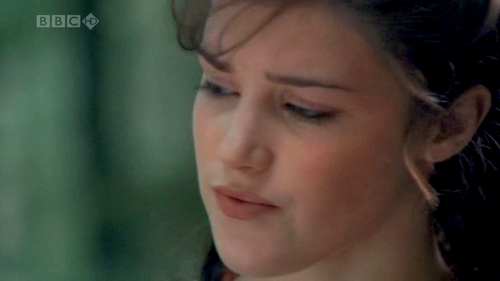 Just some more pretty!Marian & cocky!Robin. I love it.

1x11; dead man walking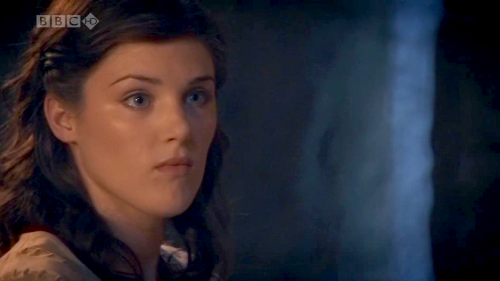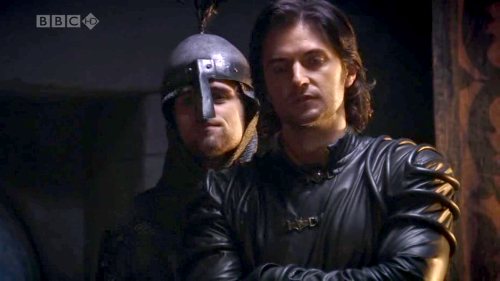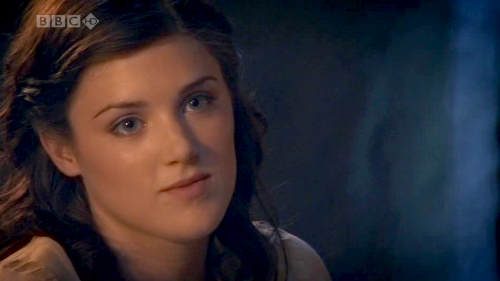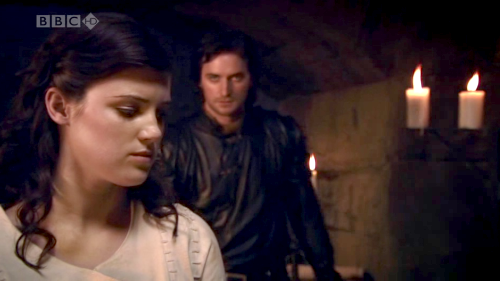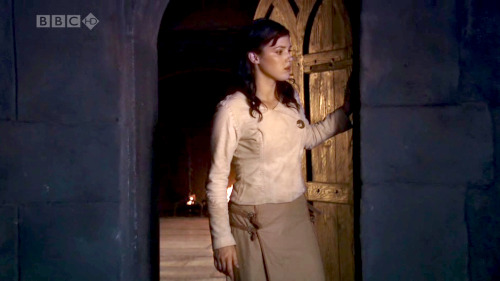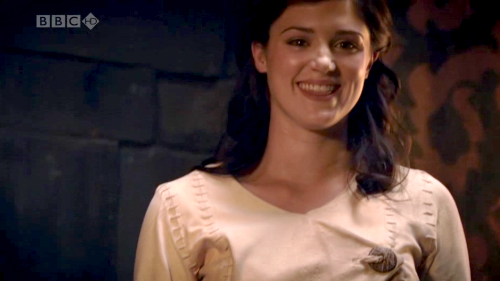 Okay, so this is another one of those favourite Robin/Marian scenes of mine (& I think this one is a favourite for many others as well, right?) All with good reason, too. I had to throw in that Gisborne cap just to show how uncomfortable she is with him, contrasting with how happy she is to see Robin. I wish I didn't love Richard Armitage- then I could hate Guy without remorse. But, awwww! The tongue/lip biting! They're (Jonas & Lucy) such cuties. *squishes*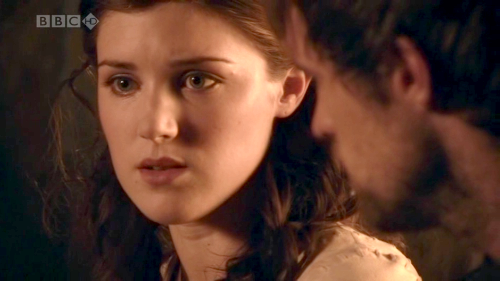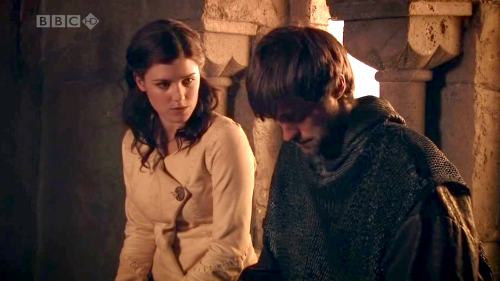 Robin looks like a twelve year old in the last cap. ♥

1x12; the return of the king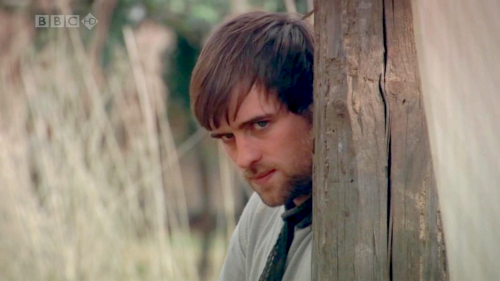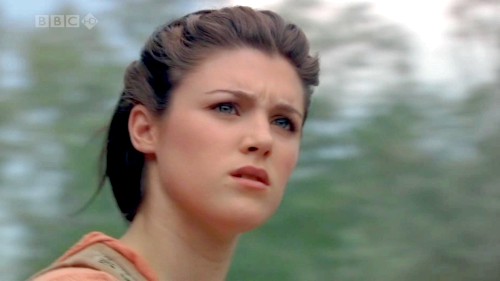 Simply there for the pretty.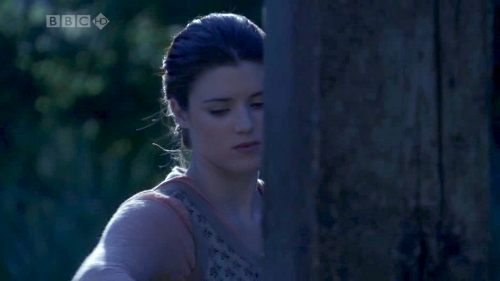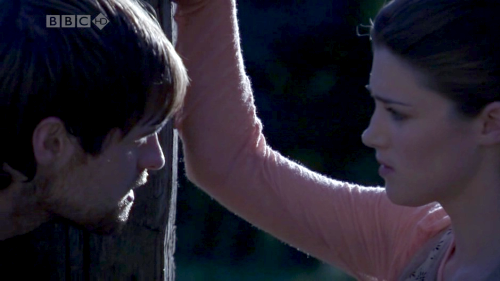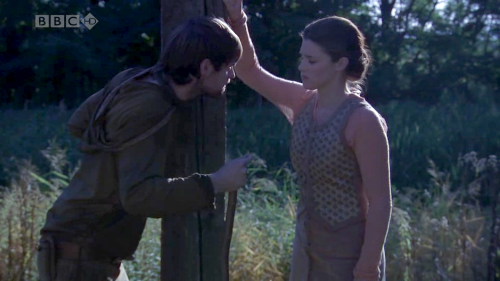 YUCK. COLOURING. Marian is resigning to her fate. :( But what Robin tells her really gets to her & after many things happen, this occurs: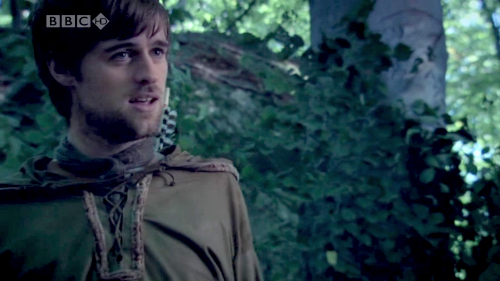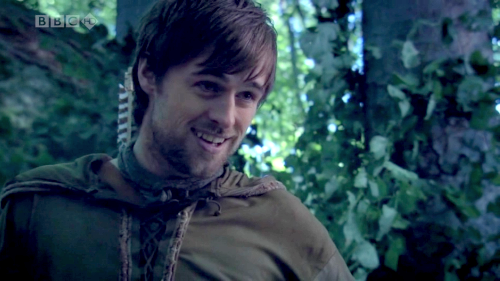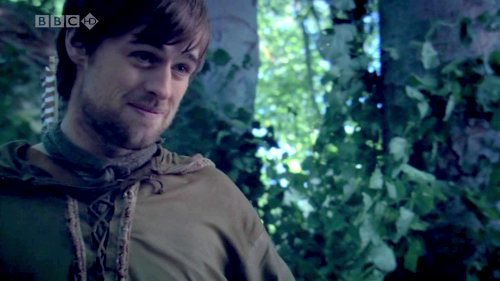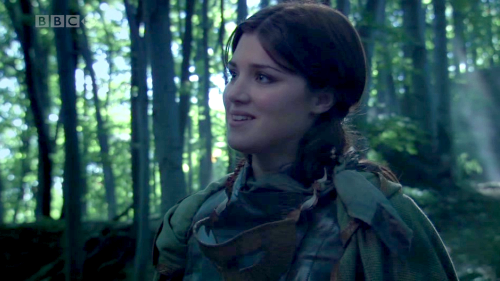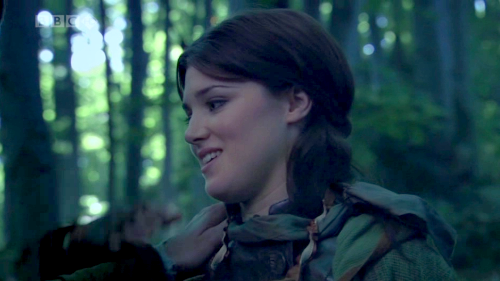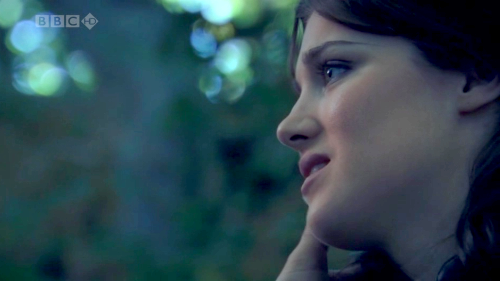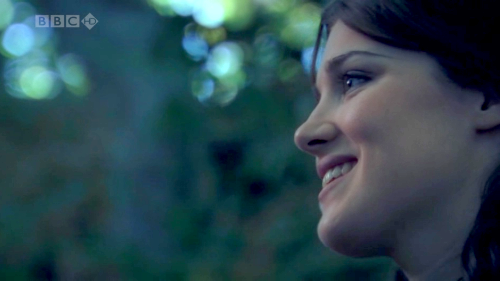 YAY, touching!!! Robin tells Marian that she won't have to marry Gis-bloody-borne so everybody thinks everything will be fine & dandy & there will be babies. But-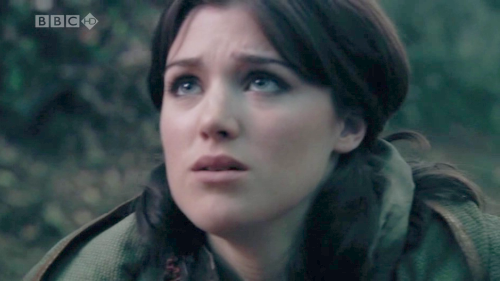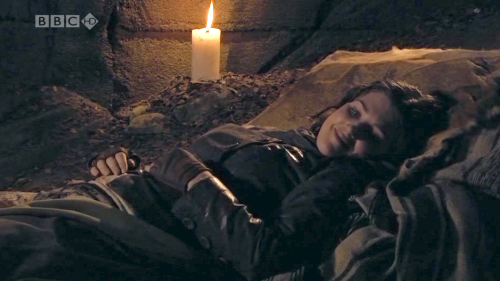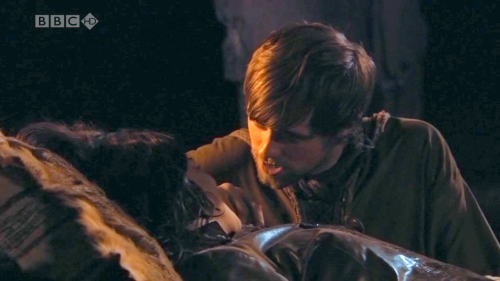 MARIANNN. DDDD: Okay, though- this part: M: I am a nuisance. / R: Yes, you are. / M: You're supposed to say no! / R: And you should be at home doing your embroidery! breaks me. In a good way. Because he touches her nose & just- GOSH. He cares about her so much. ;____; (There is further proof of this than the nose touching, I assure you!)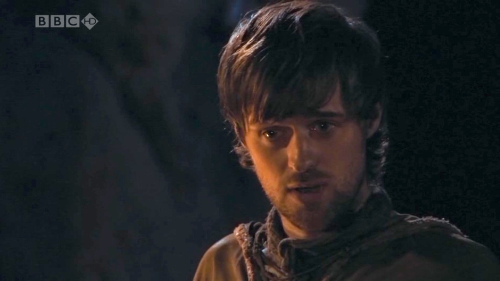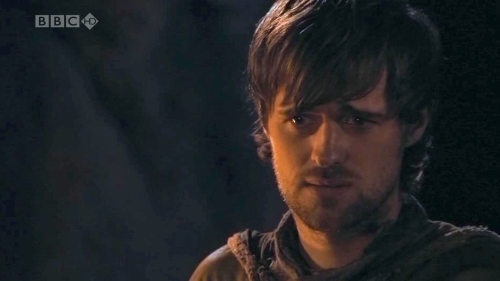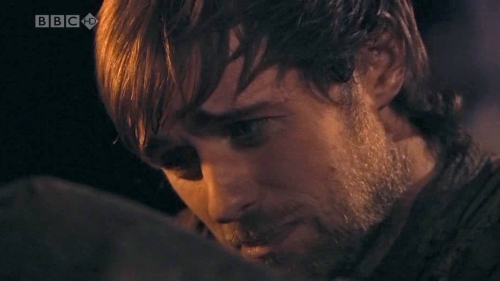 He almost says it!!! But unfortunately for him (& me) Barney Djaq interrupts.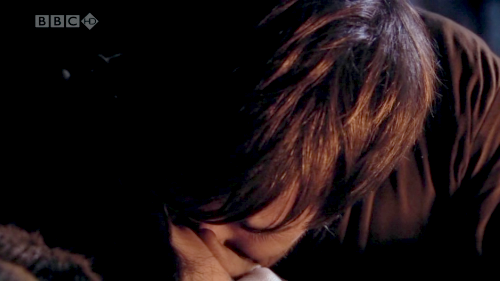 He finally says it but she can't hear him & I am a mess by this stage.

1x13; a clue: no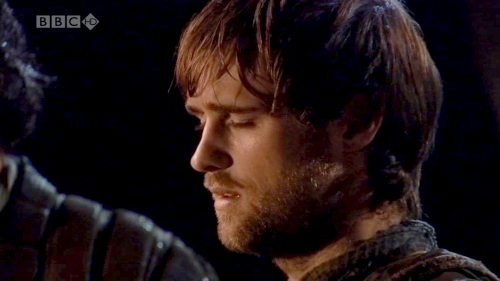 Awwww. (Gratuitous Will cap).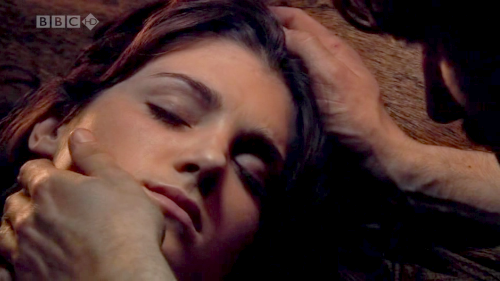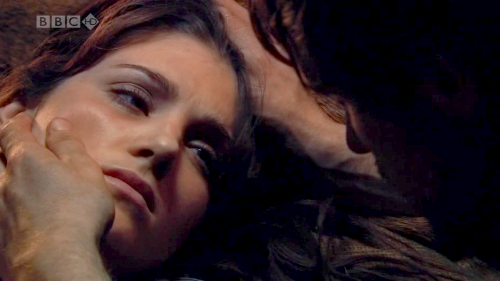 She's aliiiiive! By this stage I was ready to hug the evil physician until I realised he had been killed.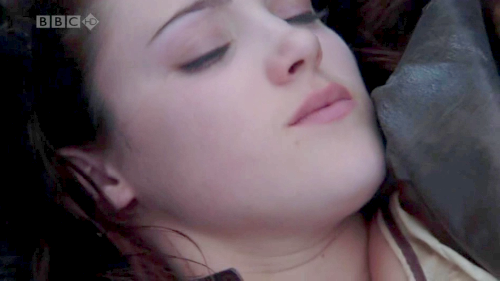 This cap is just here because Lucy Griffiths looks stunning.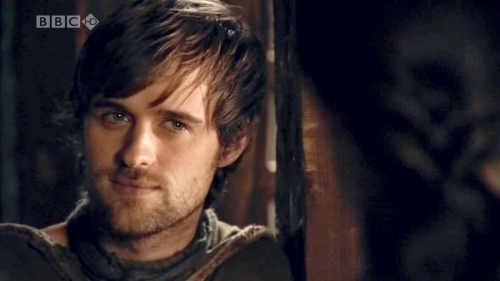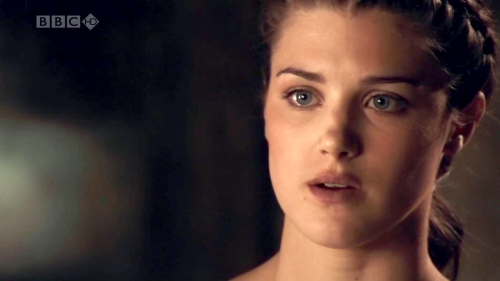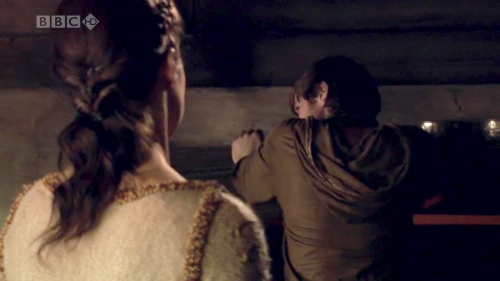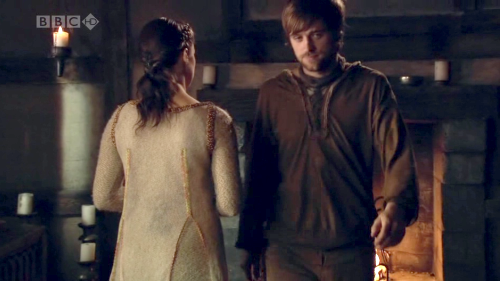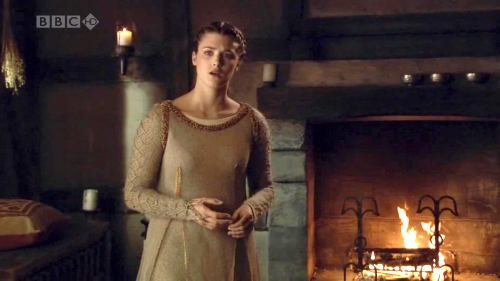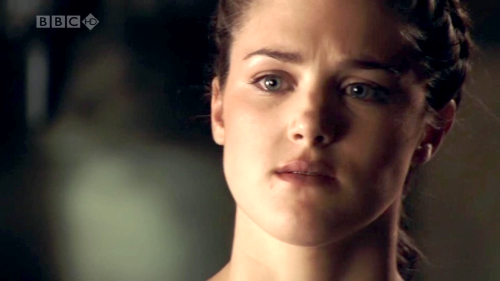 Can I just be honest & say that if Jonas (or anyone) were to look at me in the way he is looking at Marian in that first cap, I would in all seriousness, melt into a puddle of goo? I mean, even when he's looking at Marian that way, I melt. *swoons*



Marian tells Robin to grow up & apparently this is what Robin calls growing up granted he looks extremely attractive.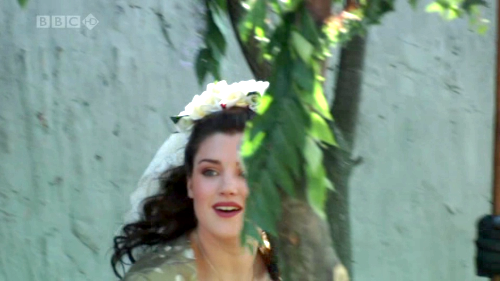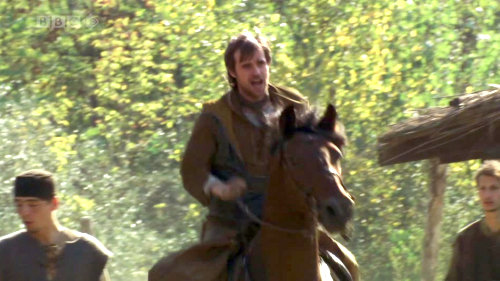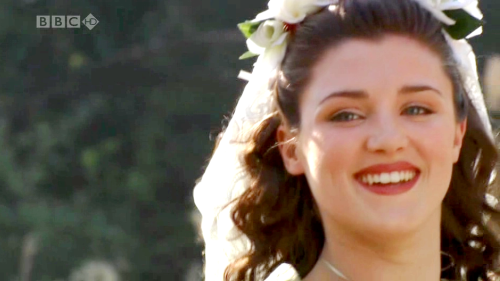 ajshad;lsk'f;jdshghv even the horse is excited for them!!!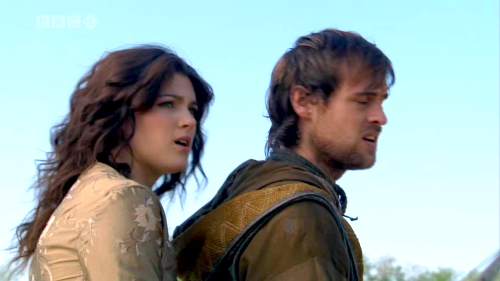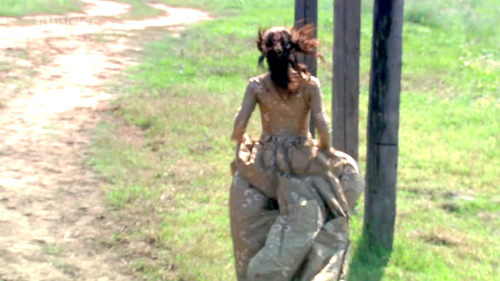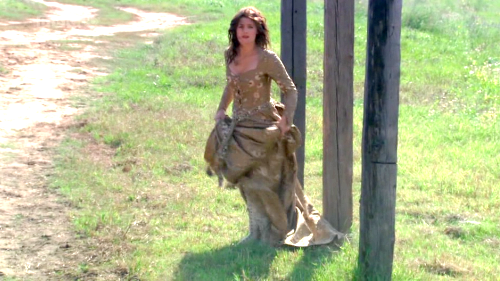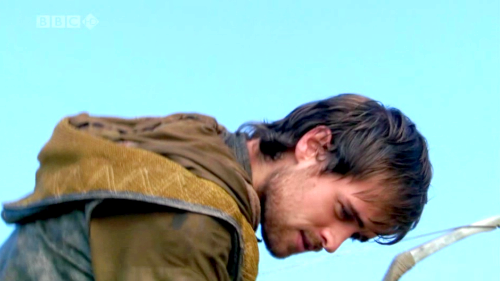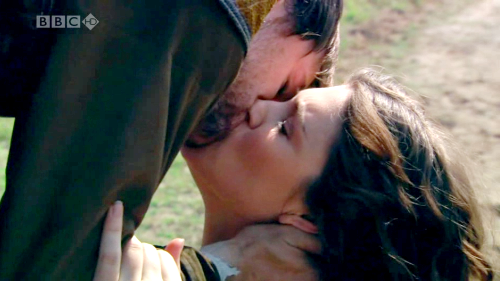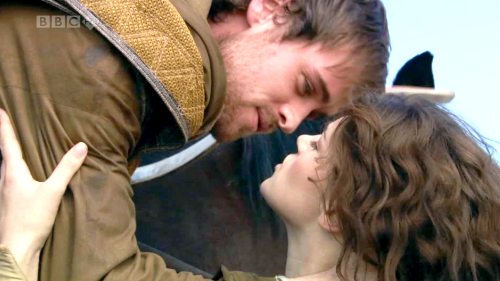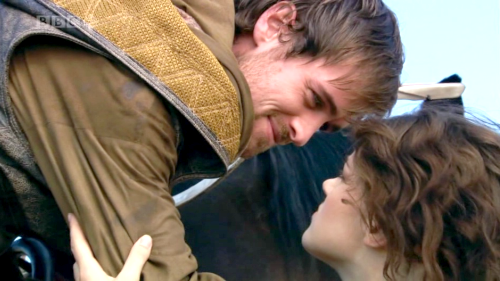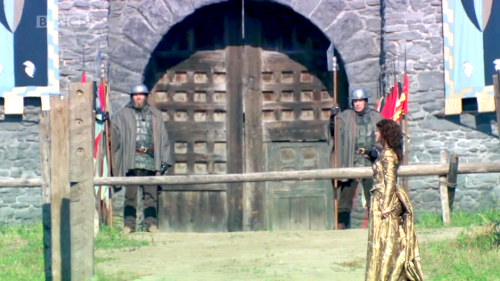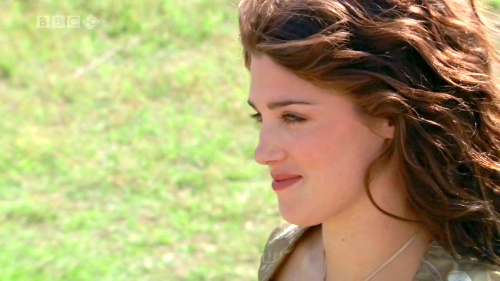 Sorry, I went a little overboard with the caps again but can you honestly blame me? God, I love these two! I don't know how good an idea it is to kiss in plain view of the guards, though.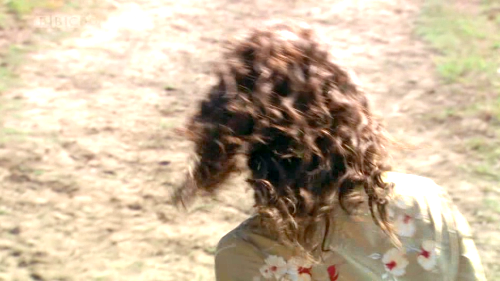 Also, I am so jealous of her hair.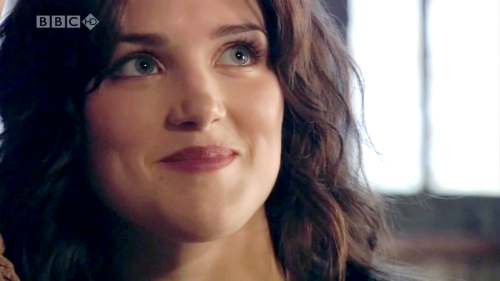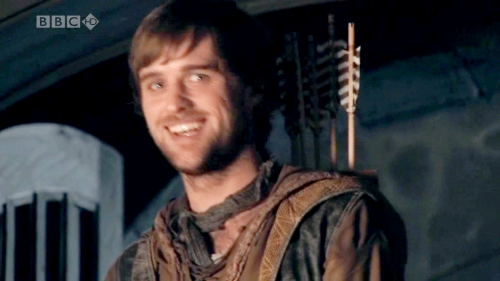 Lucy, you are the cutest thing ever!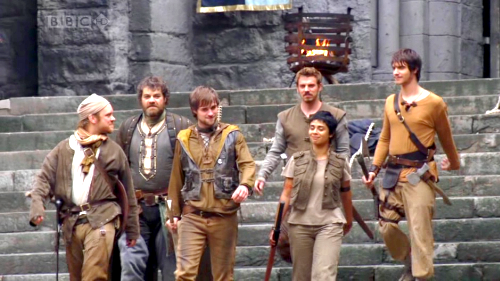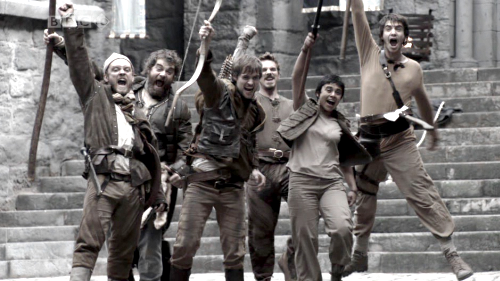 EVERYONE IS HAPPY!!! YAYZ.